Our offer generates quality traffic, guarantor of growth on the web and the best positioning in search engines. Direct users who are really interested in your products and/or services to the site. We guarantee solid and long-term results thanks to an innovative and constantly updated website.
Extraordinary content
IO responds with a team of experts in various innovative sectors, works to revolutionize, unhinging usual schemes and limits.
A one page web portal that fully showcases our capabilities and your identity. The service allows not only to attract the customer, but to make them stay on your pages.
Fact-finding interview
Layout proposals
Mockups
SSL certificate
Basic indexing
Navigation consultancy
Privacy Policy and Cookie Policy
Connection with social profiles, contact form
One Page with section anchoring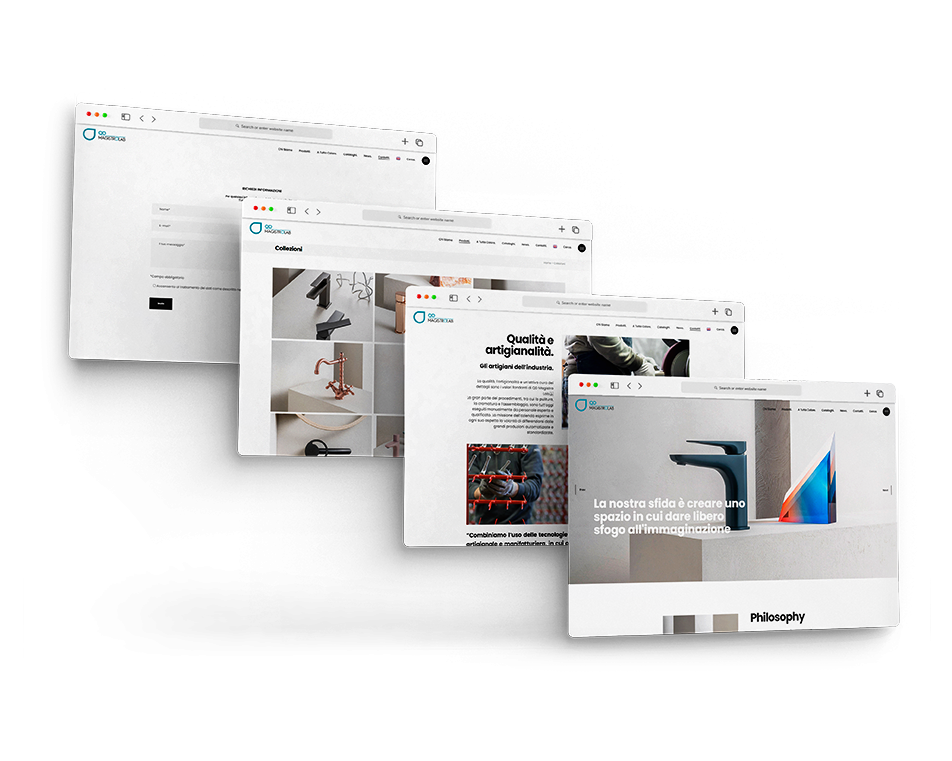 Creation of a Multipage portal complete with a smart menu tree that simplifies navigation. Dedicated pages allow you to professionally specify every detail that your business requires to provide all the necessary information to the most curious.
Fact-finding interview
Layout proposals
Mockups
Tree development
SEO indexing
SSL certificate
Navigation consultancy
Information Privacy Policy and Cookie Consent Solution
Connection with social profiles, contact form
Personalized emails
Multipage 6 pages
Creation of an online sales e-commerce. The graphic part visible to all is as complete as a normal multipage site, with the addition of the warehouse management tool customized according to need, ready to use with cart, payments and shipments already configured, with training for product insertion included , up to three participating students.
Fact-finding interview
Layout proposals
Mockups
Structure development
Advanced SEO indexing
Navigation consultancy
Privacy Policy, Banner Cookie Consent Solution and Terms and Conditions
Connection with social profiles, contact form
Personalized emails
Coordinated image on request
Get in touch with our experts.
Are you interested in a consultancy or don't know which service is best suited to your brand? Contact our expert.